15 Days of Awakening and Discovery in true Luxury
You want to be uplifted and inspired?
  Join us for a well-designed-balanced itinerary
You will appreciate our team of experts at every way
Discover foreign cultures, religions, traditions, food, art, and people
EX USA USD$5500                                        EX Australia AUSD$6500
Fill out the application form and email it along with your passport copy to

:
Phone Australia: +61 434 709 333
Phone USA: – +1-503-888-6117, 1-503-919-4501
Departure to Moscow Thursday July 27th 2017

Arriving Moscow Fri July 28th
Airport transfer, check in at the Intercontinental Hotel, Orientation, and a superb welcome (D)inner cruising the Moscow River in a 5 Stars LUXURY Boat.
Sat July 29th  The Kremlin, Armory museum, Red Square, Christ the Saviour, St Basil's Cathedral. Metro, Arbat. (BL).
Sun July 30th
Sunday July 30th   Check out Hotel- Attending Liturgy- Tretyakove gallery, Train to     St Petersburg (B-D).
Sapsan train (fast train) to St Petersburg, check in hotel, dinner and overnight.


Monday July 31th, Breakfast, Kazan Cathedral, Church of the spilled blood, St Isaac, River Cruise. (B-L)
Tuesday August 1st, St John of Kronstadt convent. St Xenia the blessed. 
Wednesday August 2nd Peterhoff palace and gardens. Tour of the Grand Palace. Tour of the lower fountains Gardens. The Hermitage museum. (B-L).
Farewell-Dinner party (B-D)
Thursday August 3rd Breakfast and Check out, transfer to airport.                           Flight to Romania(B-D).
Thursday August 3rd Arriving Romania, Bucharest, Checking to Hotel, dinner and a party.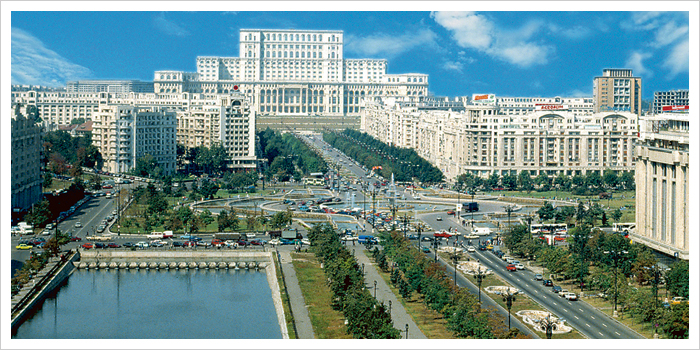 Friday August 4th. Departure to Sighisoara. Arrival and visit of the most important objectives: The Fortified Church of Prejmer, The Medieval Citadel (The Guilds Towers, The Clock Tower, The Church on the Hill…)
Saturday August 5th. Visit to the Rodna National Park and the Monastery of Barsana. The trip will continue to Sapanta to visit the Merry Cemetery and the Peri Monastery (the highest wooden church) in the afternoon, departure to Baia Mare.
Sunday August 6th. Half-day trip with "Mocanita" on The Vaser Valley (Built in 1932, the steam train track leads along the River Vaser and is the only mean of transport to the heart of Maramureş Mountains). Also visit to The Ceramics Center Dacica. Departure to Turda and visit of The Salt Mine (Salina Turda). The way will continue to Alba Iulia.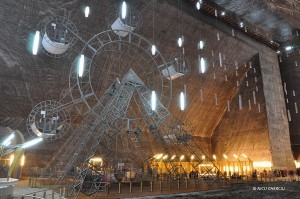 Monday August 7th. Breakfast at Hotel. Visit the Citadel of Alba Iulia, The Princely Palace, The Union Hall… Departure to Sibiu.
Tuesday August 8th. Breakfast at Hotel. Walking city tour of Sibiu (The Evangelical Cathedral, The Orthodox Cathedral, The Big Square …) and visit at The Bruckenthal Museum. The trip will continue to Bucharest, through the Olt Valley with a stop for visiting The Cozia Monastery. Arrival at Bucharest.
dinner and a farewell party
Wednesday August 9th.  Departure Day, breakfast and transfer to the airport (B)
BON VOYAGE
Arriving Home  Wednesday August 10th.

NOTES: Prices are per person based on twin share room.
single supplement.   (AUSD$990)    (USD$760)